Kansas Phone Number
Get a
Kansas Phone Number

- KS Area Codes

Get a Kansas phone number on Calilio and empower your business into the thriving tech industry in the United States. Virtual phone number with KS area codes boosts local credibility and fosters genuine local connections in the US's most inviting business landscape.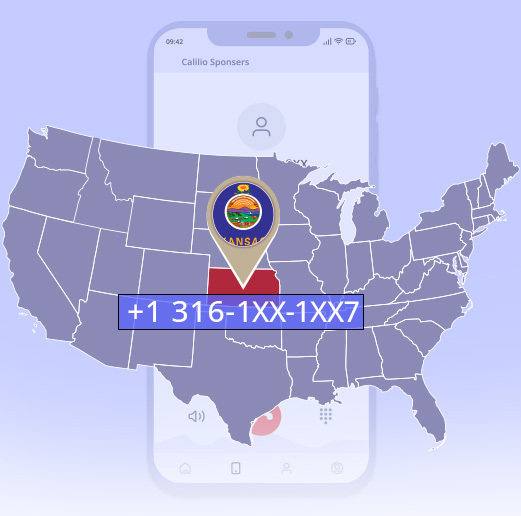 Numbers
Search Kansas Number with KS Area Codes
Amplify your brand's local authenticity. Select a phone number with a KS area code perfectly aligned with your target audience.
What is a Kansas Phone Number?
A Kansas phone number is contact identification within the vast expanse of Kansas, also known as the Sunflower State. It is tailored with the unique KS area code that signifies the phone number's association with the Kansas state.
For business, phone numbers with Kansas area codes are strategic tools to tap into the state's rich economic business scenery. It fosters trust among its local residents, encouraging them to engage with your business.
Benefits
Benefits of a Kansas Phone Number
Virtual Kansas phone numbers aid businesses with quick and continuous connectivity, improving customer experience.
Buy Kansas Phone Number Instantly
Secure a Kansas phone number swiftly, embedding your business in an entrepreneurial state and enhancing your connection with local communities.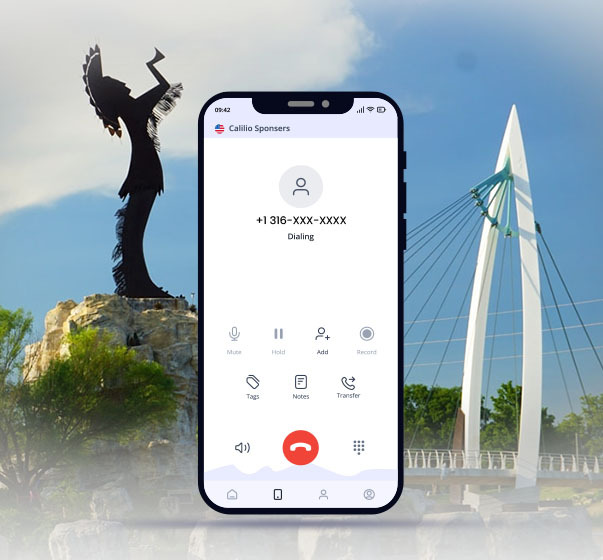 Wichita
Boasting the 316 area code, Wichita is renowned as the 'Air Capital of the World' due to its significant contributions to the aviation industry. Wichita phone numbers tap your business into a community thriving on innovation and manufacturing.
Wichita

Hutchinson

Topeka

Overland Park
How to Get a Kansas Phone Number?
Acquiring a Kansas Phone Number on Calilio is a breeze. Get a USA phone number with a KS area code in no time.

Sign Up
Sign up and create an account on Calilio. Provide the required details and simply verify your email account to get registered.

Choose a VoIP plan
Access our comprehensive pricing page. Review our range of VoIP plans and select the one that aligns with your business objectives.

Pick a Number
Go to the 'Numbers' section and click 'Purchase Number'; it unveils a list of available numbers. Pick your desired Kansas virtual numbers that reflect your business target region.

Checkout
Tap on 'Buy Now' to proceed with checkout. Follow the on-screen prompts and complete the payment.

Set up your numbers
Your chosen number activates instantly. Go to settings and tailor it to meet your business's unique requirements.
Types of Virtual Kansas Phone Numbers
Reflect your brand's image by selecting your communication channel from the range of Kansas virtual phone numbers.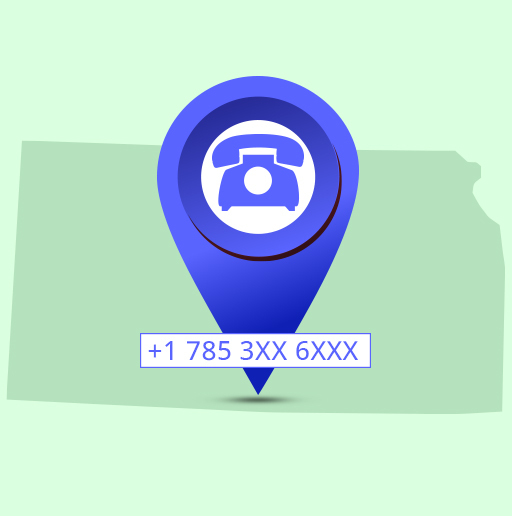 Local Number
A Kansas local number reinforces your commitment to the community - perfect for the business aiming to establish a neighborhood presence.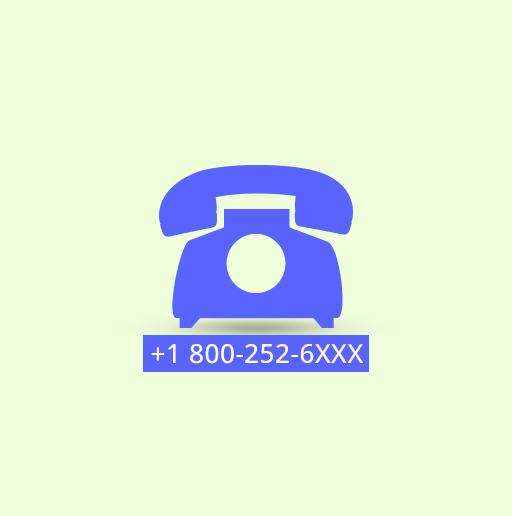 Toll-free Number
A tool-free number in Kansas showcases your dedication to customer service. Create a communication channel where clients can reach out without incurring any charges.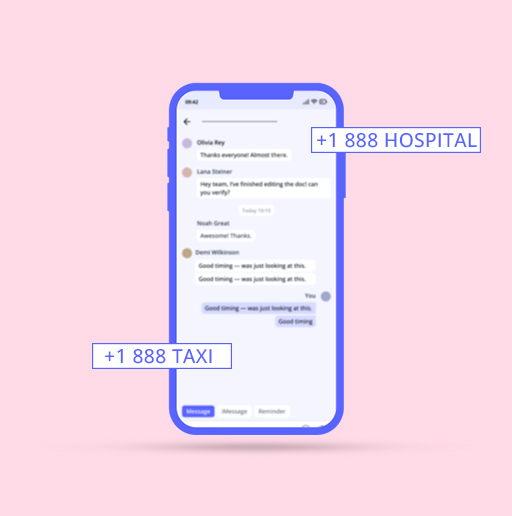 Vanity Number
Kansas vanity numbers are your branding tools. Every time a client dials your number, it serves as a constant brand reminder.
Set up a Business Phone System with Kansas Phone Numbers
Leverage Kansas phone numbers to build a comprehensive business phone system, tailored to meet the unique demands of your enterprise.
Monthly pricing Annual pricing (save 20%)
$12
Per user/per month
Basic plan
Billed annually
Ideal for solopreneurs, startups and small businesses venturing into cheap VoIP service.
User Limit: 10

Free 1 Local or Toll-free Number

Call Box Features

Call Recordings and Storage

Basic Realtime Dashboard
$28
Per user/per month
Business plan
Billed annually
Leverage growing businesses and call centers with cost-effective VoIP solutions.
All Basic Plan Features

Unlimited Users

Advance Reporting

Live Call Monitoring

Detailed Realtime Dashboard
VoIP Features of Calilio's Kansas Phone Number
A Kansas phone number isn't just to facilitate phone communication. Its rich features streamline your operations to the next level.
Automated Messages
Transform your communication efficiency with automated messages. Deploy automated messages and keep your client informed, even during off-hours.
Call Park
Optimize call management with precision. Upon busy line, hold calls virtually, allow different extensions to retrieve them, and maintain a seamless communication process.
Voicemail Transcription
Never miss out on crucial information. Our Voicemail Transcription feature converts voice messages into text formats and delivers them directly to your inbox.
Call Forwarding
Make every call count. Forward the incoming calls to the alternate numbers to ensure every client gets the attention they deserve.
Custom Ringback
Personalize the waiting experience for your callers. Custom ringback is an opportunity to create a memorable auditory brand touchpoint before the conversation even begins.
Why Choose Calilio?
KS Phone Numbers With Calilio
Calilio offers KS phone numbers with top-notch, yet affordable, VoIP phone service. Stay ahead in business communication without straining the budget.
Hassle-Free Switch
Our business communication solutions are designed for ease and involve no complications. Relish in a seamless transition that prioritizes your convenience.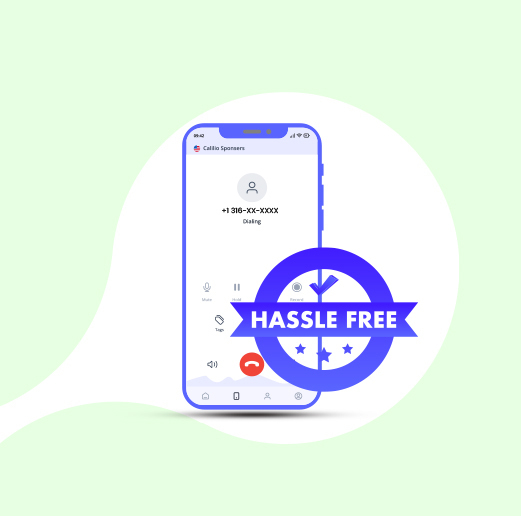 24/7 Customer Support
Round-the-clock support is our promise. We ensure to address your concerns promptly, regardless of your call hour.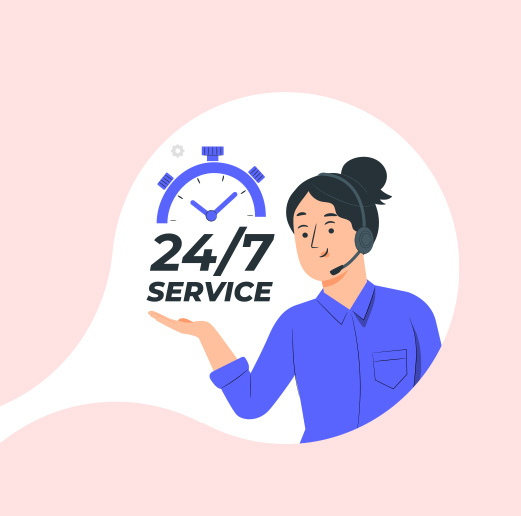 Consistent System Upgrades
Our commitment to excellence means regular system enhancements. With us, your Kansas phone number is always powered by the latest telecommunication innovations.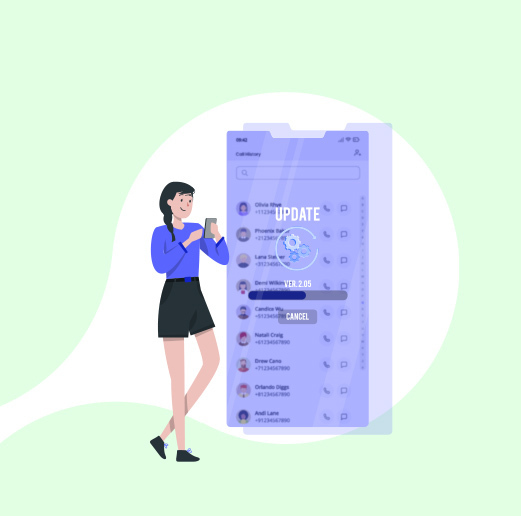 Tailored Solutions
Every business has unique communication needs, and Calilio recognizes that. Craft a VoIP plan solution that perfectly aligns with your needs and requirements.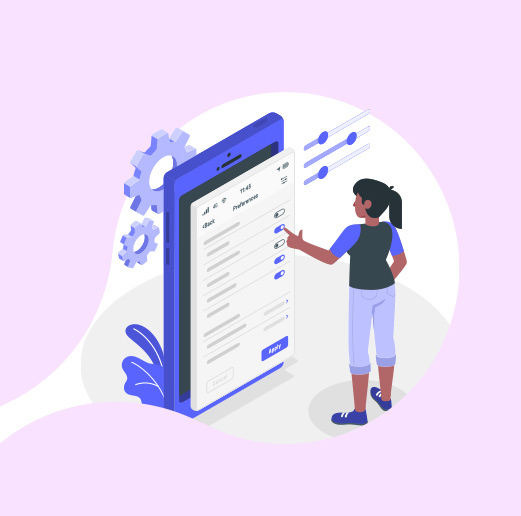 Enhanced Security
With Calilio, every conversation on your Kansas phone number is safeguarded with advanced encryption techniques. Communicate confidently and confidentially.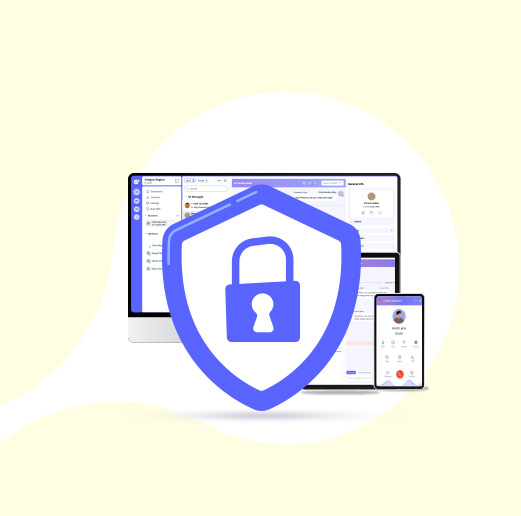 Frequently Asked Questions
What is the Kansas phone number code?
What do Kansas phone numbers start with?
How many digits is a Kansas phone number?
Which state is the 816 area code?
What area code does 913 belong to?
What area code is +1 316?
What area code is 662 in the state of Kansas?
Anchor Your Business in the Sunflower State
Seize the opportunity to root your enterprise in Kansas' dynamic markets with a local KS phone number. Establish a trusted presence and cultivate loyalty within the state's flourishing communities.
International Number
Get International Numbers