Numbers
Search Your Toll-Free Number
Find Toll-free Numbers From 100+ Countries
What is a Toll-Free Number?
A toll-free number, also known as an 800 number, is a phone number that allows your customers to call your business without being charged for the call. These numbers typically start with a specific three-digit code, also known as toll-free number prefixes, such as 800, 888, 877, 866, 855, 844, or 833.
Toll free business numbers are a popular choice among businesses because they provide a professional appearance and are easy for customers to remember.
Benefits
Why Businesses Choose Toll-Free Numbers?
Getting a toll-free number can significantly enhance your customer service and make your business more accessible to customers nationwide.
Enhanced Customer Service
How to Get a Toll-free Number?
Get a toll-free number from Calilio in just a few clicks.
Register for Calilio
Sign up for an account on Calilio, provide the necessary information, and confirm your email to set up your profile successfully.
Select a Toll-free Number
From the Navigation bar, go to Setting> My Number>Purchase Number and select your desired number.
Purchase & Activate
Proceed to checkout with your preferred number. Once the payment is completed, your new toll free number will be activated instantly.
Calilio - The Ultimate Solution for Toll-Free Numbers
Calilio offers customizable toll-free numbers, providing your business with worldwide accessibility and a professional appearance.
Expand Your Business Reach
Get multiple toll-free numbers to broaden your business' accessibility to different regions across the globe.
Efficient Call Management
Our toll-free business numbers come with an efficient call-monitoring feature that lets you track all customer interactions.
Boost Your Brand Image
Enhance your brand's professional image and increase your business credibility with our toll-free phone numbers.
Flexible Accessibility
Our toll-free business phone numbers aren't restricted to a specific device. You can access them from anywhere around the globe.
Numbers
Toll-free Phone Number Portability in 100+ Countries
Expand your reach globally with our number porting service, accessible in over 100 countries. Keep your numbers, and extend your business frontiers.
Features
Value-added Features
Our advanced VoIP services complement your toll-free number, adding significant value to your business operations.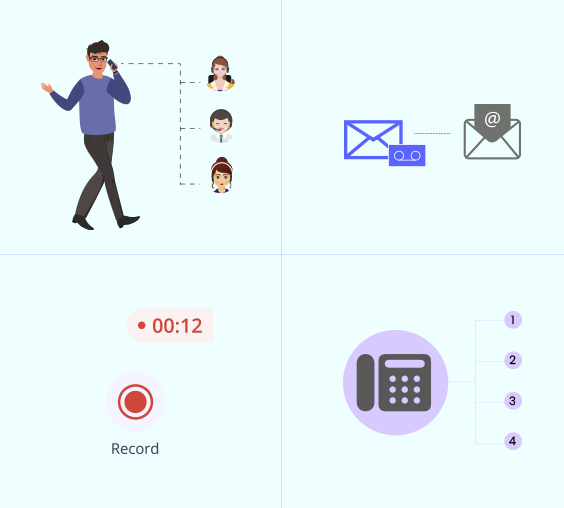 Advanced Call Routing
Enjoy the flexibility of advanced call routing. Distribute incoming calls across your team efficiently, ensuring no customer call goes unanswered.
Voicemail to Email
Never miss a customer message. Receive voicemails directly to your email for convenient access and follow-ups.
Call Recording
Keep track of your customer interactions. Use call recordings to improve your customer service and gain valuable feedback.
Auto Attendant
Automate your call answering with IVR. Route callers to the appropriate department and ensure a seamless customer experience.
Toll-Free Business Numbers for Marketing
Toll-free business numbers are vital in strategic marketing and creating memorable customer experiences.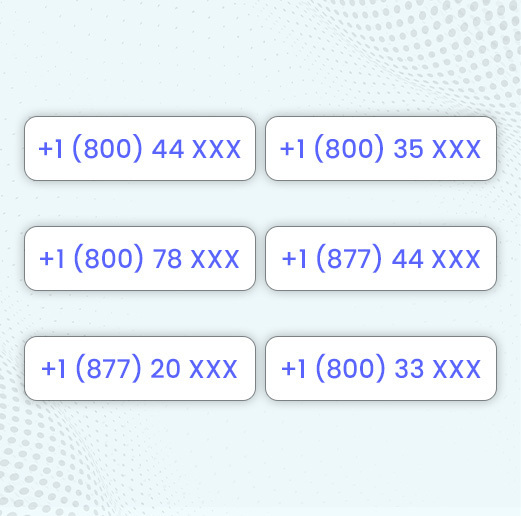 Vanity Numbers
A vanity toll-free number, often spelling out a word related to your business, increases brand recognition and can significantly boost your marketing efforts.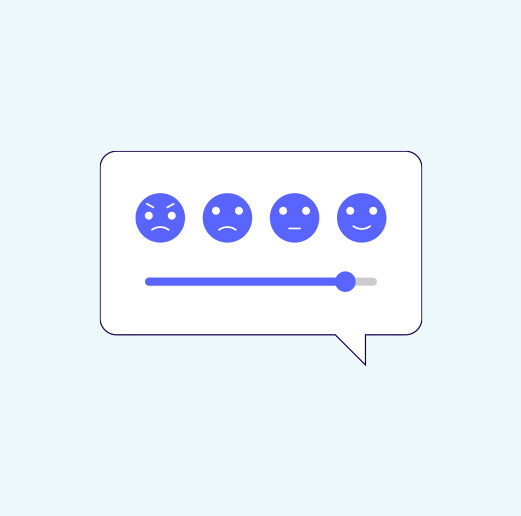 Customer Feedback
Gather customer feedback effortlessly with business toll-free numbers and with key insights, understand customer needs better and improve your product or service.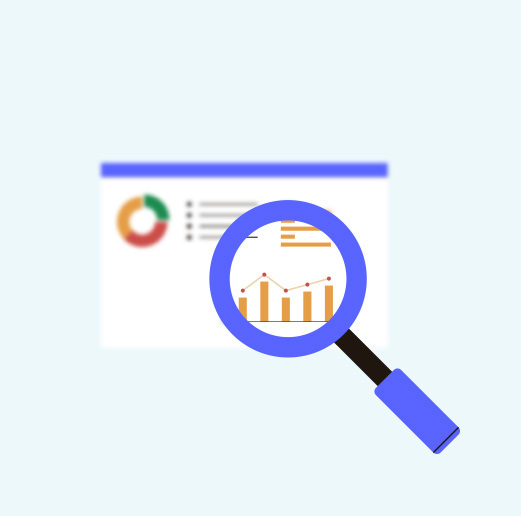 Track Marketing ROI
Use different toll-free business numbers for various marketing campaigns. Track the effectiveness of each campaign and calculate the return on investment accurately.
Frequently Asked Questions
What is a toll-free line number?
What makes a number toll-free?
Is 1 800 a toll-free number?
How to get a free 800 number?
Can I have multiple toll-free numbers?
Boost Your Global Reach Today
Acquire international virtual phone numbers and grow your business with a global presence.
International Number
Get International Numbers