Numbers
Search Virtual Phone Numbers with AL Area Codes
Boost your brand's resonance in the local community. Pick an Alabama number with your choice of AL area code.
What is Alabama Phone Number?
An Alabama phone number is a distinct ten-digit prefix equipped with an area code specific to different regions within Alabama. It's a regional signature that bridges the gap between individuals or businesses and the vibrant communities of Alabama.
USA phone numbers with AL area code signal your business is accessible and tuned in to the local pulse.
Benefits
Benefits of an Alabama Phone Number
Modern business communication transcends mere exchange of information. An Alabama phone number is a versatile solution for all the demands of modern business communication.
Buy Alabama Phone Number Instantly
An Alabama phone number establishes a genuine connection with the locals and instills trust among the native community.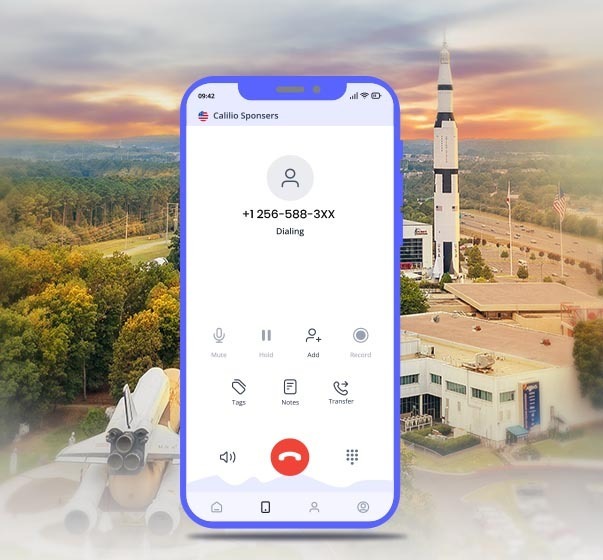 Huntsville
Acquiring the 256 Alabama phone area code connects you to Huntsville, a city renowned for technological advancements. Tap into a community filled with innovation and link directly to Alabama's epicenter of engineering prowess.
Huntsville

Birmingham

Montgomery

Auburn

Hoover
Get Various AL virtual phone number
Choose how to represent your brand's image and decide how Alabama customers connect you selecting from different types of AL virtual phone numbers.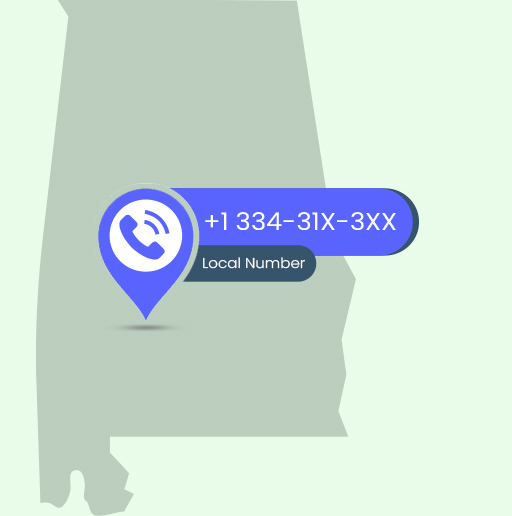 Local Number
Ideal for businesses seeking a community-focused touch, a local Alabama number fosters trust and indicates a deep commitment to the local clients.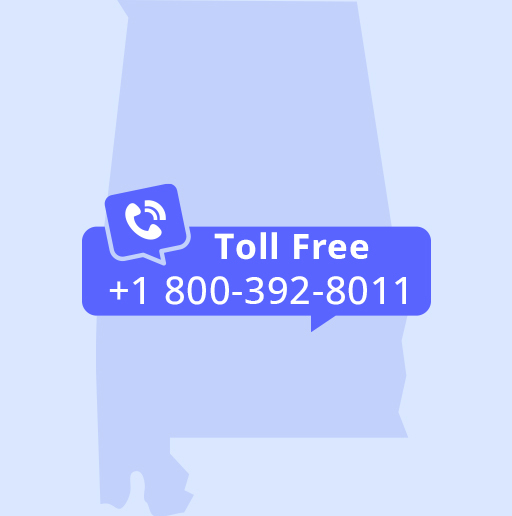 Toll-Free Number
Toll-free numbers cater to clients nationwide without imposing call costs on them. These numbers are perfect for businesses with a broader outreach offering free communication points.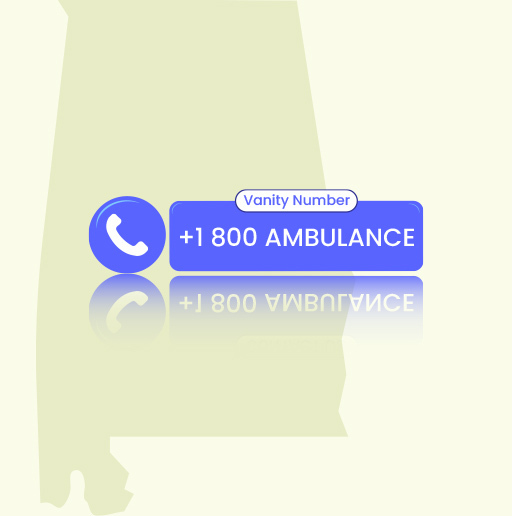 Vanity Number
Designed for brands eyeing memorable, impactful impressions, vanity numbers are custom-tailored. Customize your numbers for easy recall.
How to Get an Alabama Phone Number?
Getting an Alabama phone number is just a few clicks away. Calilio offers a straightforward process that ensures you're set up and ready to go in no time.

Sign Up
Sign up and create your account on Calilio. Account registration is smooth; just input the required details, verify your account and you are ready.

Choose a VoIP plan
Login with registered credentials to land on our pricing page. Navigate through a diverse range of VoIP plans, and pick that aligns best with your business needs.

Pick a Number
Go to the "Numbers" section and tap "Purchase Number". Search for the desired Alabama phone number with the area code and select the ones that best fit your business needs.

Checkout
Click the "Buy Now" button to proceed with the secure checkout. Follow the prompt instructions and complete the seamless payment process.

Set up your numbers
Your Alabama virtual number activates swiftly after checkout. Tailor settings to your preference and start using your new number.
Voip Features of Alabama Phone Number
Calilio's Alabama phone number is much more than a channel for voice communication. It's packed with cutting-edge features designed to elevate your business operations.
Call Tracking
Stay shoulder to shoulder with every communication touchpoint. Call tracking offers a precise view of each call's origin, duration, and pattern.
Call Forwarding
Never miss an important call again. With call forwarding, direct incoming calls to designated phones or devices. It ensures you grasp crucial business opportunities no matter where you are.
Interactive Voice Response (IVR)
Automate and streamline caller experiences. IVR efficiently guides callers through customized menus to direct them to the most appropriate representative.
Third-party Integrations
Amplify the functionality of your CO phone number. Colorado virtual number seamlessly integrates with third-party applications, such as CRM systems, to streamline business operations.
Ring Groups
Ensure that calls find their way to available representatives. Ring groups allow simultaneous ringing on multiple devices or numbers and aid in prompt addressing of each call.
How to Make a Call to Alabama?
Making a call to Alabama requires a precise sequence of codes and numbers. Follow the below steps to make a successful call to Alabama.

Exit Code
Dial the exit code specific to your country. The exit code varies from country to country. For instance, it is '00' for the UK and '001' for Canada. The modern phone allows '+' to replace exit codes.

USA Country Code
Input the US country code, which is '+1'. This specific prefix designates your call towards the United States.

Alabama Area Code
Dial the Alabama area code corresponding to the region or city you're trying to reach. Each region in Alabama has a distinct area code.

7-digit Number
Punch in the local 7-digit phone number you aim to connect. Soon, it rings to your desired individual or business phone number.
Alabama Phone Number Example
Let's consider you're dialing the number in Birmingham local number - 1234567. Birmingham's area code is 205.
Exit Code:

00 or + (for the UK)

Country Code:

1 (for the US)

Area Code:

205 (for Birmingham)

So, you'll dial:

00-1-205-1234567 or +1-205-123-4567

Why Choose Calilio?
AL Area Code With Calilio
Calilio offers a virtual phone number with an AL area code that provides you access to top-tier telecommunication solutions at competitive rates.
Dedicated Support
Calilio offers 24/7 dedicated customer support at your beck and call. Expect us to respond to your call at any time.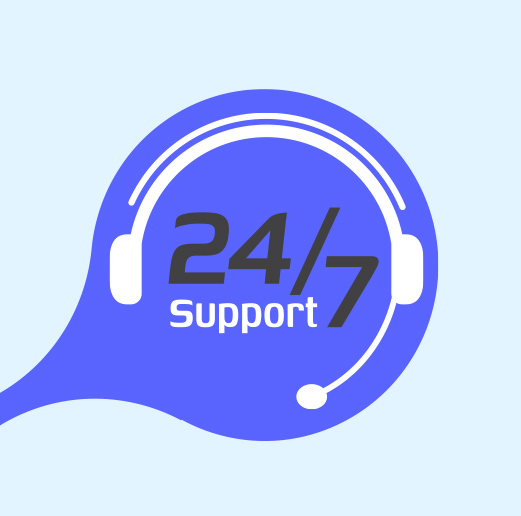 Seamless Onboarding Process
Embarking on your VoIP journey with Calilio is pretty simple. With an intuitive interface and guided steps, you are up and running in no time.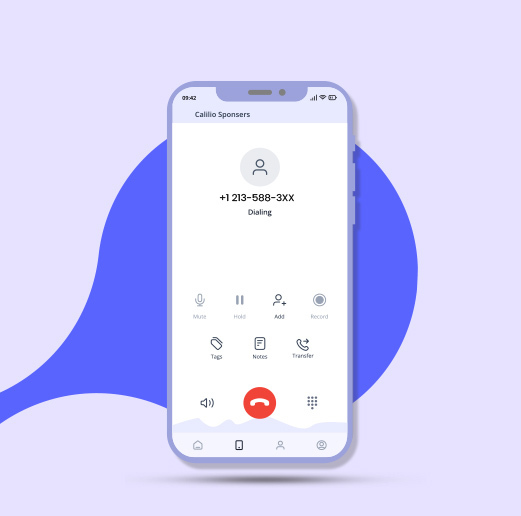 Customized Solutions
Calilio understands every business has unique needs. With Calilio, get tailored VoIP solutions crafted just for you. We ensure your communication requirements are met to perfection.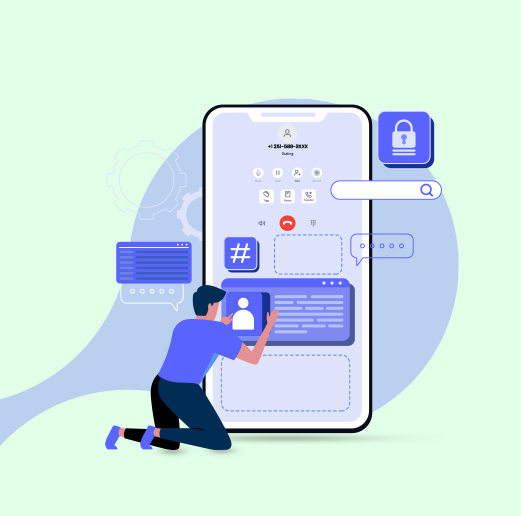 High-quality Infrastructure
Calilio is built on robust and redundant infrastructure. Our high-quality infrastructure and system ensure your communications always remain at their best.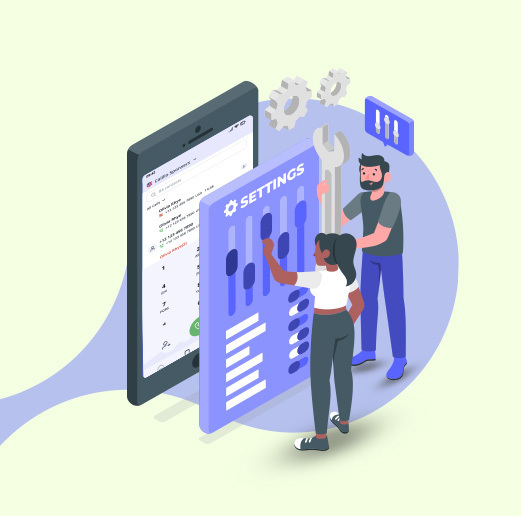 Secured Communication
Calilio's advanced encryption and security protocols shield your every call and message from external threats. We provide peace of mind in every communication.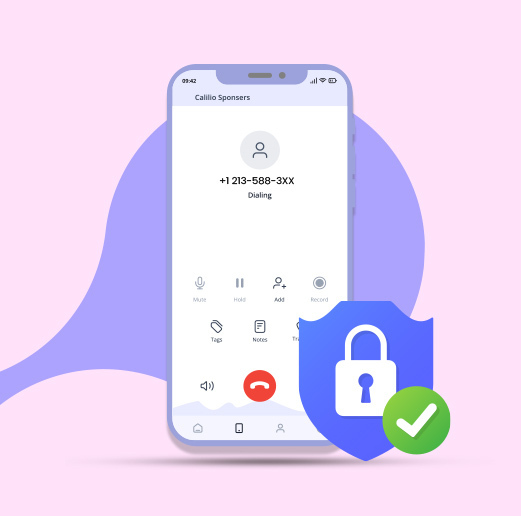 Frequently Asked Questions
What phone number is Alabama?
What does Alabama number start with?
What are the 6 area codes of Alabama?
How many digits is an Alabama phone number?
What is Alabama's new area code?
Establish Local Presence in Alabama with AL Area Code
Harness the power of the AL area code for local connectivity and business growth in Alabama.
International Number
Get International Numbers