Numbers
Search Arkansas Area Code Number
Break into endless opportunities for establishing a local presence in Arkansas. Pick your Arkansas area code that resonates with your business ambitions.
What is an Arkansas Phone Number?
An Arkansas phone number is a distinct sequence of digits associated with a specific telephone line within the Arkansas state. It serves as a means of identification in Arkansas and facilitates seamless telecommunication to and from the state.
AR phone numbers are powerful tools for businesses to build rapport with the Arkansas community. These numbers enhance customer engagement, boost brand recognition, and showcase a company's dedication to serving the local client base.
Benefits
Benefits of an Arkansas Phone Number
Amidst the evolving demands of the modern business world, maintaining agility and efficient communication is crucial, and Arkansas phone number endorses it.
Buy an Arkansas Phone Number Instantly
Arkansas phone number swiftly bridges your business to the state and demonstrates a commitment to community values.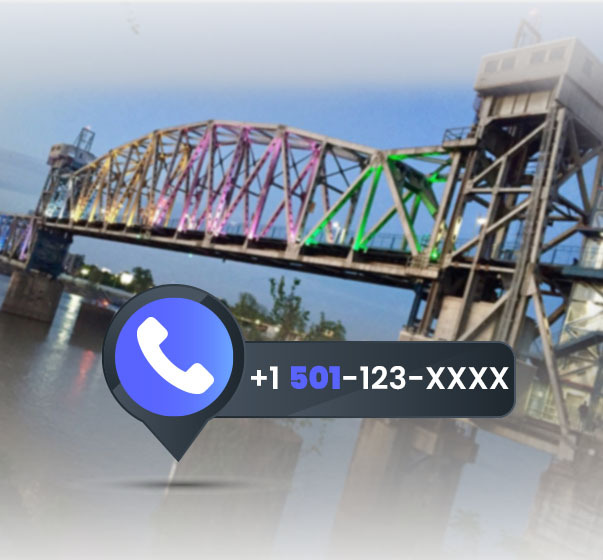 Little Rock
Little Rock boasts area code 501 in California. Securing a Little Rock area code places you in Arkansas's capital city and its bustling commercial scene. Establishing a business in this city aids you to enjoy its vibrant economy and diverse client base.
Little Rock

Fort Smith

Jonesboro
How to Get Arkansas Phone Number
Acquiring an Arkansas phone number on Calilio is effortless. Follow the seamless process below to get a USA virtual number with an AR phone code.

Sign Up
Register and sign up with Calilio. Provide the necessary details and verify your email address; getting started is simple.

Choose a VoIP plan
Access our comprehensive pricing plans. Choose the one that meets your business requirements.

Pick a Number
Dive into the 'Numbers' section and click 'Purchase Number'. Pick Arkansas area code numbers that best align with your business target region.

Checkout
Upon reviewing your number, click 'Buy Now'. Carefully follow the onscreen instructions to complete the payment process.

Set up your numbers
Post-checkout, your AR phone number activates swiftly. Move into the settings, personalize as per your preferences, and you're ready to roll.
Get Various Arkansas Virtual Phone Number
Sketch your path to client engagement with Arkansas virtual phone numbers that embody your brand's vision.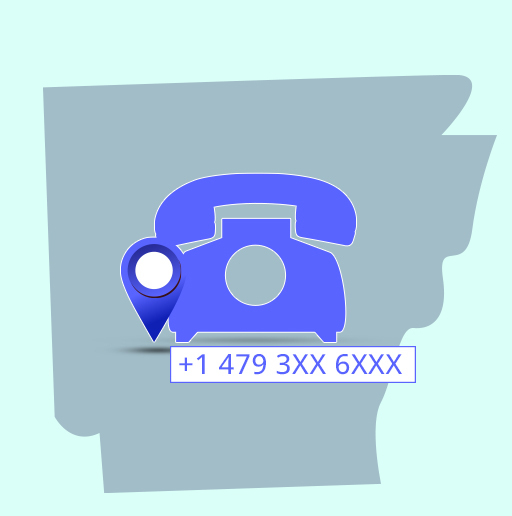 Local Number
Perfect for businesses looking to break into local communities. A local number amplifies your local visibility and showcases your commitment to the area.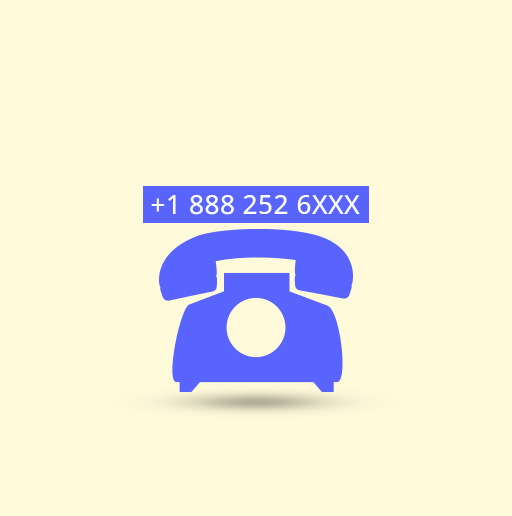 Toll-free Number
Employ a toll-free number and emphasize your brand's dedication to exemplary customer service. A toll-free number offers a free channel of communication for your clients.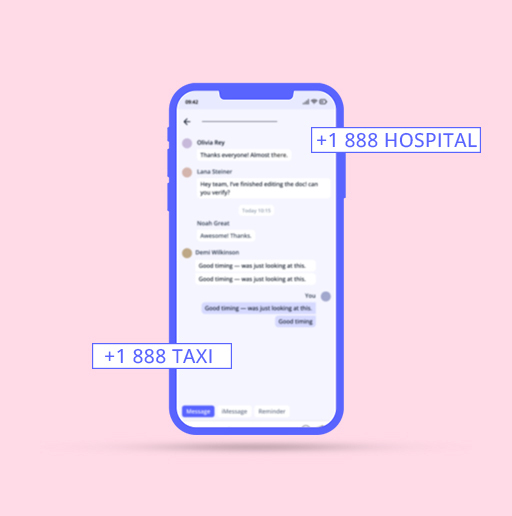 Vanity Number
For businesses with an eye for branding, vanity number ensures recall by crafting a distinctive identity in your phone number.
Features of Virtual Arkansas Phone Number
A virtual Arkansas phone number is not just about sustaining a local presence. It's a gateway to bountiful innovative features to manage your business communication.
Call Analytics
Gain invaluable insights into your communication patterns. Call analytics provides a comprehensive overview of call data and aids in better decision-making.
Voicemail
Never miss an important message again. Empower callers to leave a message even when you're unavailable. Voicemails allow you to always stay in the loop.
Call Routing
Direct calls with unmatched precision. Call routing connects callers to the appropriate department and optimizes efficiency and customer satisfaction.
DND (Do Not Disturb)
Guard your peace and prioritize calls. Activate DND when you need a break and allow only priority calls while others are courteously informed.
Portability
Experience freedom like never before. With the portability feature, seamlessly shift your Arkansas area code numbers between devices or locations.
How to Make a Call to Arkansas?
Calling an Arkansas phone number requires understanding the essential codes and prefixes to connect seamlessly.

Exit Code (+ or 00)
Dial your country's exit code to start. The exit codes are distinct for different countries. For instance, the exit code for the UK is '00'. Mobile phone users can replace the exit code with the '+' sign.

US Country Code (1)
Key in the US country code, which is '1'. It informs your phone system and network to direct the calls to the United States.

Arkansas Area Code
Dial the specific Arkansas area code you're contacting. It further narrows your call destination.

7-digit Number
Punch in the unique 7-digit phone number. Shortly, it rings your target recipient in the Arkansas region within the US.
Arkansas Phone Number Example
Suppose you're attempting to call a phone number in Little Rock, whose local number is 123-4567. Little Rock's area code is 501.
Exit Code:

'00' or '+' (for the UK)

Country Code:

'1' (for the US)

Area Code:

'501' (for Little Rock)

So, you'll dial:

00-1-501-123-4567 or +1-501-123-4567.

Why Choose Calilio?
AR Area Code Numbers With Calilio
Calilio presents virtual phone numbers with the AR area code that perfectly blends connectivity with affordability.
Swift Setup & Onboarding
The setup and onboarding process on Calilio is straightforward. Our user-friendly interface allow you to kickstart your virtual communications without any hassle.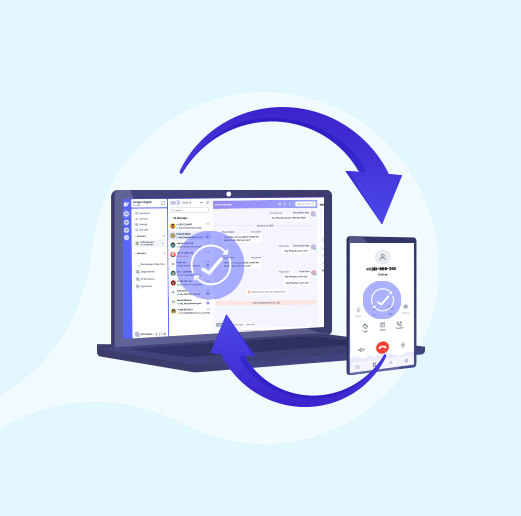 Priority Support
Choosing Calilio means choosing a partner that prioritizes your needs. Our dedicated support team is always on standby 24/7, conforming to address any queries promptly.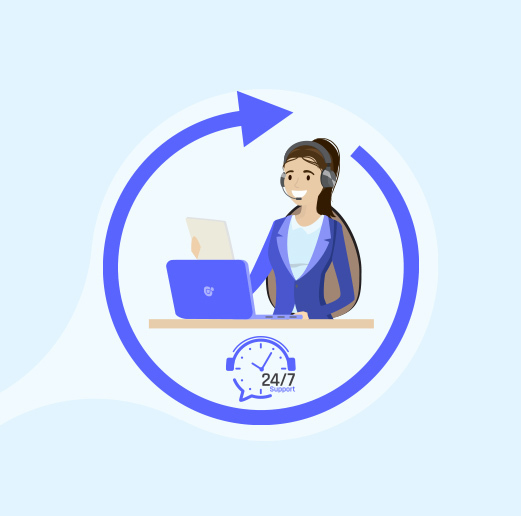 Reliability Commitment
Reliability isn't just Calilio's promise; it's a commitment. Experience uninterrupted communication throughout your journey with us.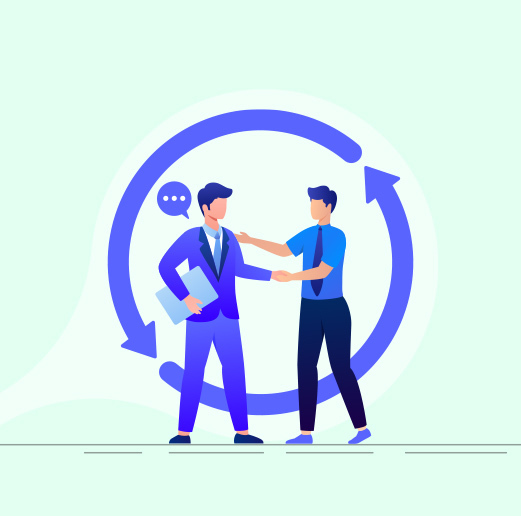 Tailored Solutions
Every business has unique communication needs, and Calilio recognizes that. Craft a VoIP plan solution that perfectly aligns with your needs and requirements.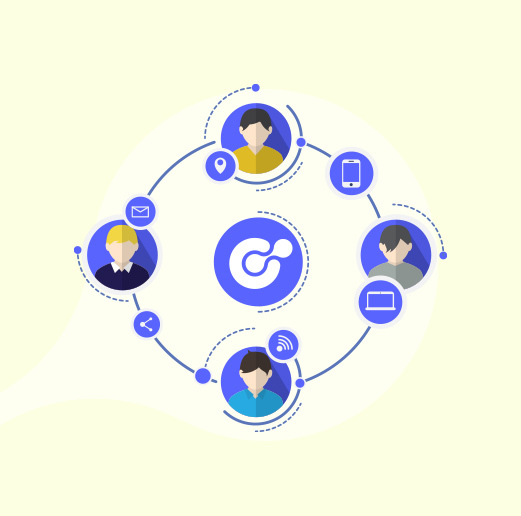 Ongoing Service Optimizations
Calilio constantly evolves and optimizes its services. We ensure you always have access to the best communication tools in the modern business landscape.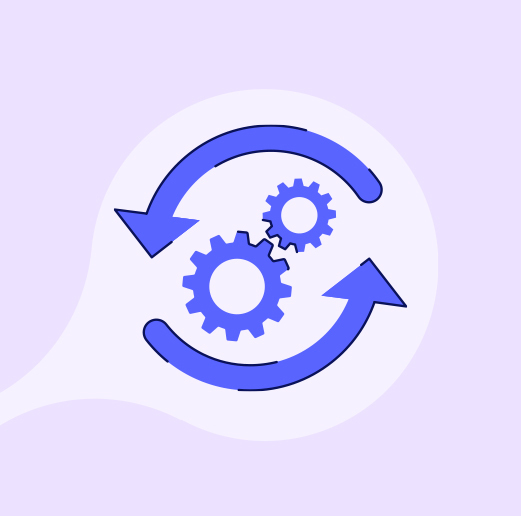 Frequently Asked Questions
What is the code for Arkansas?
What city is 501 area code?
What area code is 327 and 870?
What area code is +1 870 in the US?
Is Arkansas changing the 870 area code?
What area code is 479 in the US?
Connect to Arkansas' Thriving Communities
Embrace Arkansas' rich cultural heritage and growing economic sectors with an AR phone number. Forge a local presence in vibrant cities of the state.
International Number
Get International Numbers